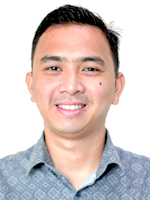 Justin comes to Prudential Real Estate with an impressive academic and professional background in multinational business. Holding numerous qualifications in business management, global governance and a mini MBA, he's equally qualified in the finance arena and is both a Certified Financial Adviser and Licensed Insurance Agent.
Having worked in multiple industries, Justin enjoys drawing on his extensive knowledge and applying it to the fast-paced property arena at Prudential Real Estate. In his role as a Data Administrator, Justin optimises Prudential's business efficiency by processing tenancy applications, inspection notices, listings and customer enquiries remotely, which he maintains is his most fun and satisfying role to-date.
An easy-going individual and a great listener, Justin loves to spend his time away from the office trekking, mountaineering, at the beach and exploring the outdoors – and on occasion, indulging in the odd spicy dish!