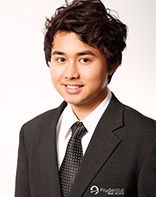 With a strong passion for Real Estate and a desire to further develop his skills, Ricky decided to join Prudential Real Estate in 2013. Since then Ricky has displayed a great interest in business, self development, as well as customer service.
Ricky loves keeping busy and currently holds a Diploma in Management, Diploma in Property (Real Estate) and is a Licensed Real Estate agent. Ricky is also currently undertaking studies to complete his Bachelor of Business. He is definitely one who likes to keep busy!
Outside of work Ricky enjoys spending time with friends and family as well as travelling – Ricky loves cultural shocks! Graphic design, photography and photo editing are a few things Ricky does to relax at the end of a busy day.
If you have any questions or if you would like to speak with Ricky, do not hesitate to contact him at any time, it would be his pleasure to help you in any way he can.